Handsome Barney, Fox Red Cavapoo, sired by Woody.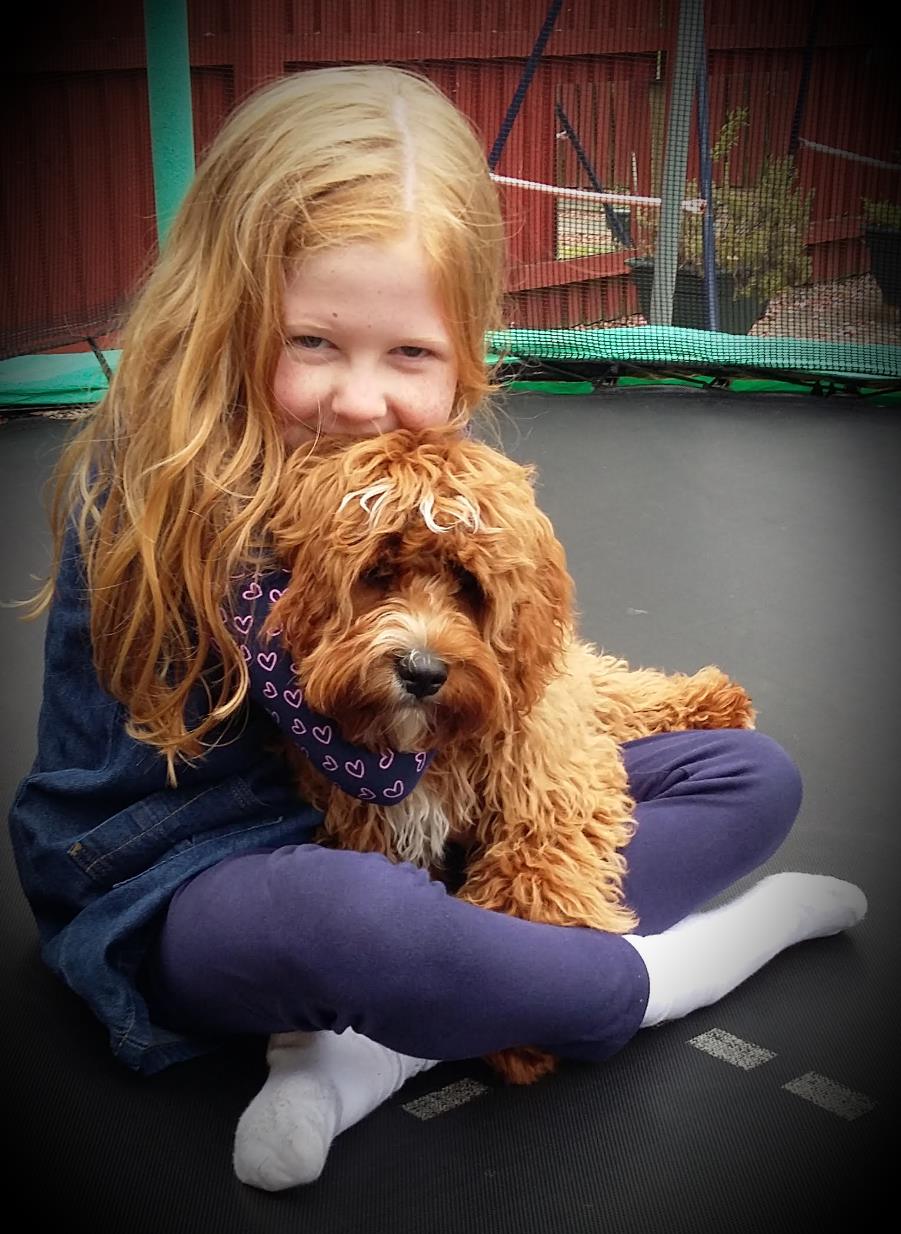 Hi Paul,
It's been a while since I have been in touch with a Barney update so thought I'd let you know how he is getting on.
To say he is a cleve puppy is an understatement, My mum is convinced his next stage will be talking! He's so adorable and loving, it's unreal!
He is such a joy to have around and everyone who meets him comments on how handsome he is. We get stopped everywhere we go to get asked what kind of dog he is and if they can pet him. He just loves the attention- rolls over and laps up the belly rubs!
Thanks again for our lovely boy, he is just the best addition to our whole family.