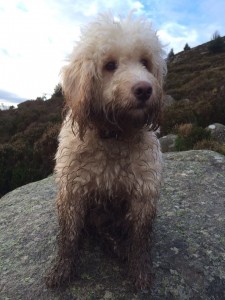 After a lot of research we decided that a cockapoo would be an ideal dog for our family.
Paul's website was extremely informative on the breed and we liked that he cared about his dogs and the puppies he bred. After a few months wait we finally got our puppy, Glenn.
He has brought so much happiness to our lives, he is such a little character, very sociable and loves everyone! We are asked about him all the time, what breed he is and where we got him.
I would recommend a glendream cockapoo to anyone, my boy is perfect. Shona Shea