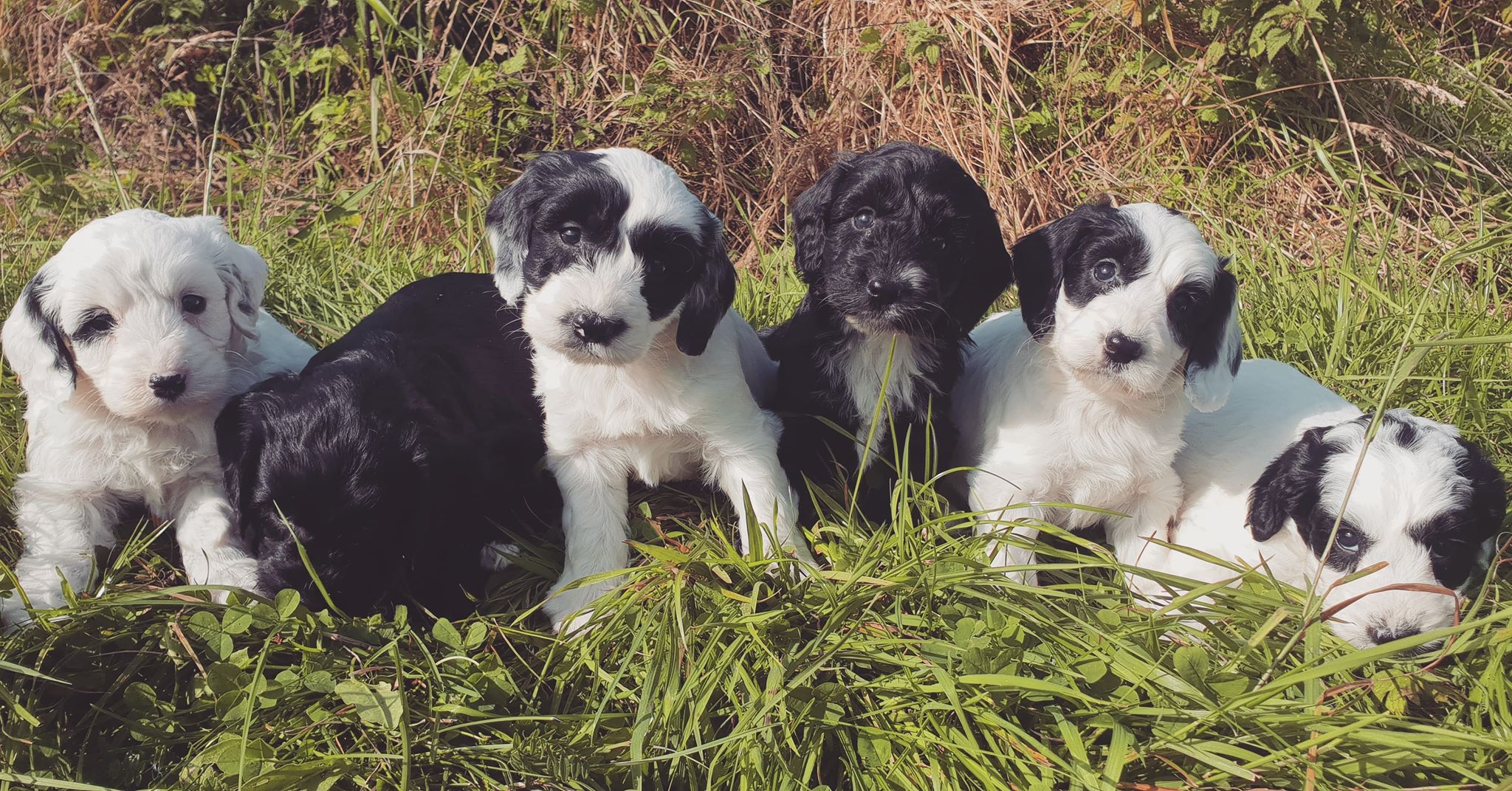 COCKAPOO PUPPIES AVAILABLE NOW!
Welcome to Glendream Doodles. We  are a small and select in house kennel who specialise in breeding F1 Cockapoo, Cavapoo & Goldendoodle puppies based from our home in the Fife countryside. If you're looking for the perfect companion dog- a dog with brains, beauty and a fantastic personality- you've come to the right place!
We concentrate on breeding the only best puppies which combine the most desirable traits of each breed into an adorable and potentially allergy-friendly package. Our goal is to provide beautiful, healthy, well balanced and friendly puppies with excellent temperaments.
As the longest established breeder of Cockapoos in Scotland, for more than 20 years we have built up experience and knowledge of our breeds. We hope to give you a puppy that will be your pride and joy and give you many years of happiness and companionship.
All of our puppies are genetically unaffected by parentage against PRA and we take health testing our dogs very seriously. We believe in quality over quantity, you may need to wait for one of our puppies, but it will be well worth it.
We breed puppies in Chocolate, Chocolate & Tan, Raven Black, Black & Tan, Cream, Apricot, Fox Red, Blue Merle & Chocolate Merle. Our puppies are known for there exceptional coat quality, teddybear looks and of course their fantastic temperaments.
We are situated in the Fife and have sold our puppies all over the UK including Dumfries, Carlisle, Argyll, Edinburgh, Glasgow, Aberdeen, Dundee, Inverness, Perth, Skye, Jersey, Shetland, London, Birmingham, Manchester, Kent, Hampshire, Belfast and Dublin.
If you would like to see lots of photos & videos of our dogs, please follow our Instagram - https://www.instagram.com/glendream/