Please email –
Glendreamwaitinglist@outlook.com 
We have NO Puppies available at the moment but our waiting list for both Cockapoo and Cavapoo puppies is now open for the remainder of 2022. The only way to get on our wait list is by requesting an application form from our email address - Glendreamwaitinglist@outlook.com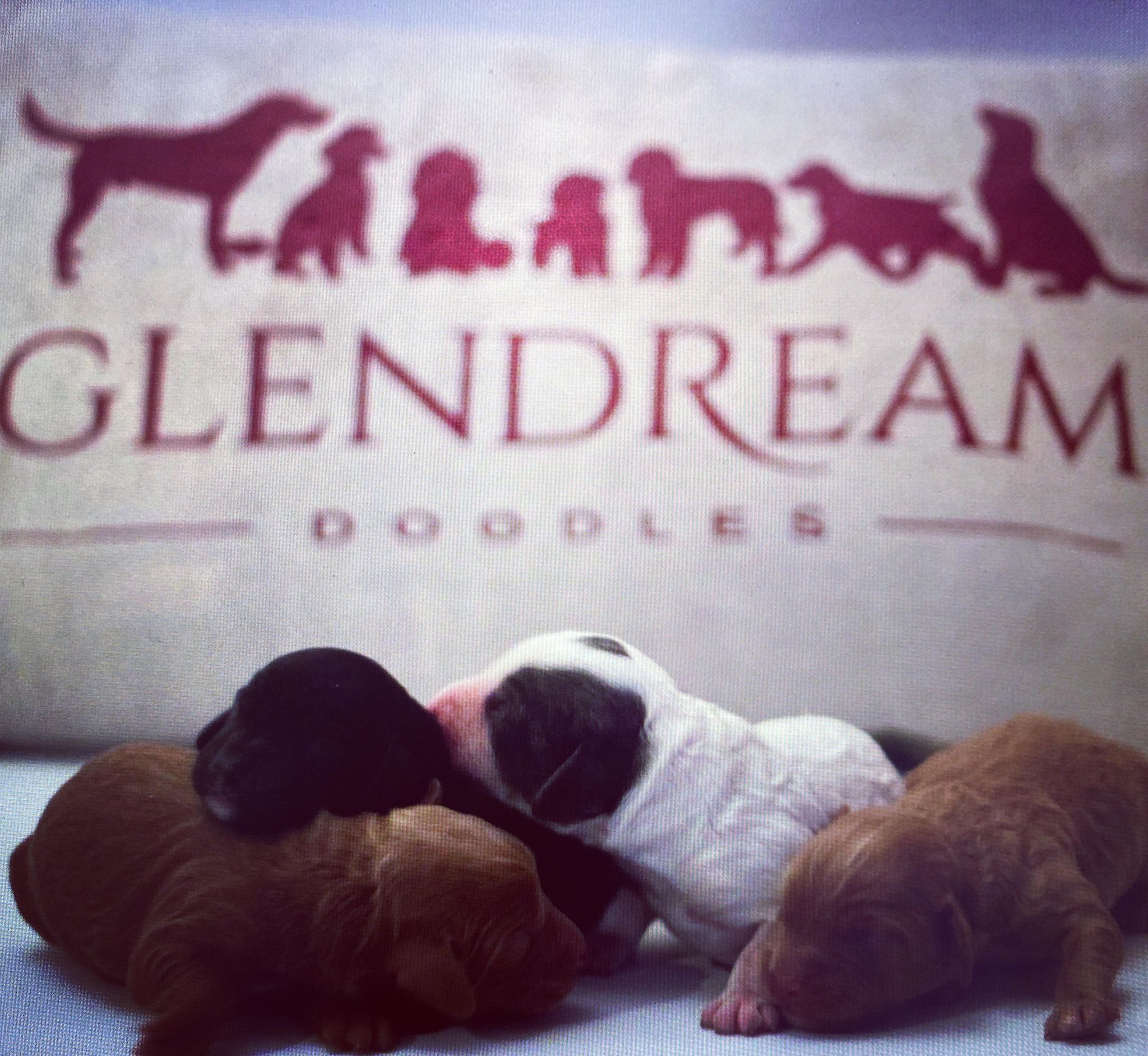 F1 & F1b Cockapoo Puppies 
We have some some super F1 and F1B Cockapoo Puppies due in June and all being well we will have puppies ready to go home towards the end of July 2022.
Cedar, one of our gorgeous home bred golden Working type Cocker girls has been bred to Tiger King so we are expecting some super amazing Fox Red F1 babies from this combination. Both Cedar and Tiger have had puppies before and they produce the most stunning babies with luxurious plush coats, super structure and wonderful temperaments. All puppies will be PRA genetically Clear.
We have also done a breeding with Kara and Fox which will give us some amazing F1b babies in various colours including merle. Kara is a homebred F1 Cockapoo who is a Merlot daughter, being bred back to our small Miniature Poodle stud (unrelated of course) Mr Fox. Being a higher infusion of Poodle genetics these puppies will be a combination of both fleece and wool coats, they will be beautifully curly and they also have the potential to have ice blue eyes, which looks super exquisite. All Puppies will be PRA genetically Clear.
All puppies are born in our home and won't leave us before the age of 8 weeks. They will be vet checked, microchipped, wormed up to date and will come with all relevant paper work, a royal canin puppy pack and a lifetime of after sales support and advice if required.
Merle, Fox Red & Apricot Puppies from these breedings are £2000. Chocolate Puppies £1800. Black Puppies £1500.
We require a £250 deposit to go on our waiting list but this is deducted from the total purchase price of your puppy. The main reason for taking a deposit to join our list is to quite simply eliminate time wasters. Those looking to purchase from us, Scotland's number one breeder, who are professional and fully licensed, are generally more than happy to pay a deposit to show commitment and of course this establishes a contract and relationship between us, and of course our commitment to you too as a purchaser.
Please email - 
Glendreamwaitinglist@outlook.com