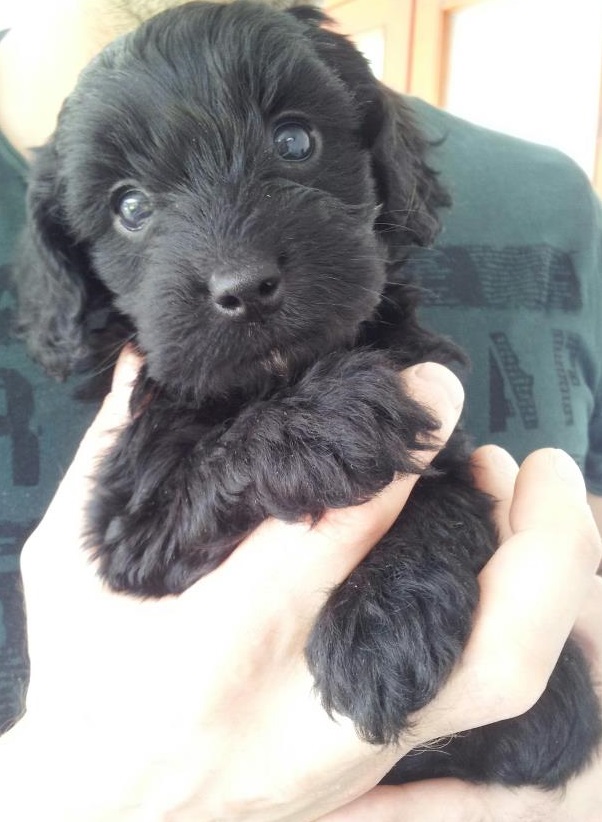 Below are details of the litters we have imminently planned. All of our puppies come from health tested parents and all will come with copies of their clear PRA test results.  We don't let our puppies leave us before the age of 8 weeks old, they will be vet checked, wormed up to date, microchipped and will come with a comprehensive puppy pack and lifetime of after sales support and advice.
F1 COCKAPOO PUPPIES (Miniature Poodle x Working Cocker Spaniel)
We have F1 Cockapoo puppies due from Merlot and Honey on 30th September! More information will be added here once pregnancy has been confirmed. All being well puppies will be ready to go home early December.
F1 AMERICAN COCKAPOO PUPPIES(Miniature Poodle x American Cocker Spaniel) 
We have a super American Cockapoo litter due from 10 September. Sired by Merlot, we could potentially have a real rainbow litter from this particular combination- blue merle, blue merle & tan, red, apricot, cream and black & tan. Mum is one of our beautiful black and tan American Cocker Spaniels.
All being well, puppies should be ready to go home mid November. More information on this litter will be posted once pregnancy has been confirmed and at that time, our waiting list will open.
F1 CAVAPOO PUPPIES (Toy Poodle x Cavalier King Charles Spaniel) 
It will be around November time before we have any Cavapoo puppies available. Our waiting list will open once pregnancies have been confirmed. Please keep an eye on this page for more further information.
F1 SPROODLE PUPPIES (Miniature Poodle x Springer Spaniel) 
We are extremely excited to announce that we'll hopefully be having our first litter of Glendream Sproodles, due the first week in October. Sproodles, also known as Springerdoodles, are a cross between a Miniature Poodle and  a Springer Spaniel. They are very like Cockapoos but mature to be ever so slightly larger, around 17-18″ to the shoulder.
We have mated our stunning black and white Working Springer 'Cracker' to our Merle Miniature Poodle 'Merlot' and we expect chocolate, chocolate merle, black and blue merle puppies for this combination. Puppies will have our typical teddy bear look, a loose, fleece type coat and coming from this particular combination, I would expect their temperaments to be absolutely phenomenal!
Our waiting list is now OPEN – Please contact me directly on Paulf958@aol.com if you are interested on one of our wonderful Sproodles.